Dates to Remember:
Thursday, March 16th – PAC Pancake Breakfast and PJ Day.
Friday, March 17th – Middle School Carnaval and last day of school before Spring Break.
Monday, April 3rd – School back in session.
Wednesday, April 5th – PAC Meeting in the Learning Commons.
Friday, April 7th – Class Photos.
We hope you have a fun, memorable, and safe Spring Break!!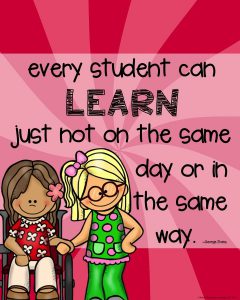 Middle School Yearbooks still on Sale
Hard cover Yearbooks are on sale for $35 and an optional Zoom insert of current events is on sale for $5.
Please order on line at http://YBPay.lifetouch.com with the Yearbook ID Code: 12895417 to purchase via credit card.
If you would like to pay via cheque, your child will need to pick up a YB flyer (which can be found in the office) and you will need to return the envelope and cheque to the main office.  Cheques should be made out to SD62.
PLEASE NOTE, if you would like to purchase a zoom insert and are paying by cheque, please indicate this on the envelope and enclose $40.   Unfortunately this information was not printed on the flyer but we will be cross referencing with those that have already paid by cheque to see if they would like a Zoom insert before we place our final order.
Yearbooks are on sale until Wednesday April 26th and NOT May 5th as originally indicated.
Thank you for supporting our Yearbook program and if you have any questions, please email Jennifer Gage at jgage@sd62.bc.ca.
Dates to Remember:
Tuesday, March 14th – Grade 6 Band Concert at 6pm.
Wednesday, March 15th – Grade 7 & 8 Band Concert at 6pm.
Thursday, March 16th – Pancake breakfast provided by our amazing PAC.
Friday, March 17th – Last day before spring break.
Monday, April 3rd – school is back in session after spring break.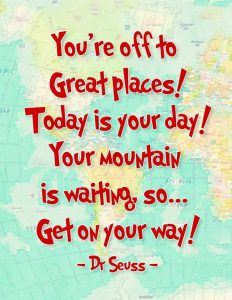 What a week!  For those who love the snow then weren't you lucky to get another day of snow covering the ground!
Mid Day School Closure:  As new situations arise, like snow days that we are not used to on our beautiful West Coast, we are trying to find the best ways possible to deal with school closures.  If weather conditions create a concern for safety, the District will decide how to proceed in this situation. While every effort will be made to keep schools open, parents are encouraged to establish a plan for their children in the event of early dismissal or school closure. Mid day closure announcements will be made via email from the District.  If your child phones to say school is closed please check the SD 62 website for confirmation before coming to pick up your child.
École John Stubbs Spirit Wear is available to order.  Sample sizes are at the office to take a look at.  Orders are due by Thursday, March 16th as orders will be placed the next day.  Below please find order form.
Thursday, March 2nd – St. Patrick's Day Dance 5:30pm – 8pm.
Friday, March 3rd – Pajama Day
Tuesday, March 7th – PAC Meeting in the Learning Commons 6pm
Wednesday, March 8th – Mme Mardi and M. Franck's concert at 6pm.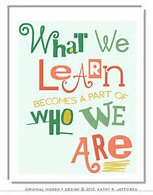 Friday, February 22nd – Professional Development Day – school will not be in session.
Thursday, March 2nd – St. Patrick's Day Dance 5:30pm – 8pm.
Friday, March 3rd – PAC's Hot lunch and PJ Day!!
Tuesday, March 7th – PAC Meeting 6pm in the Learning Commons.
* Just a reminder that the staff parking lot is for staff only.  It should not be used as a student drop off/pick up unless for a medical emergency.  There are designated drop off/pick up areas on Zealous Crescent, and in front of the bus loop.  Thank you for your cooperation.
*There have been a few kids wearing Wheelies on school property and in the school.  Please do not allow your student to wear these shoes to school as they are not appropriate for school activities.
*Read-a-thon fundraising was such a success!  The students raised over $1100!! Wow et bravo!!
SD62 schools will be closed today, Tuesday, February 7th, 2017.   Although the snow has abated, overnight snow and the ice on the road, make the running of buses potentially dangerous. Sidewalks are not cleared to the point where students may have to walk on the road.
We are fortunate to live in a place where the weather is usually mild, but at times during the winter months, we might experience particularly cold and even snowy days.
SD62 schools will do its best to be open for students and staff on all prescribed school days to provide duty of care. The safety of students and staff is our first priority. Circumstances like snow, flooding, power outage and more could cause disruption to a normal school day. During times like these, the decision to close schools or cancel school buses will be made by the Superintendent.
In all cases below, announcements will be made to parents, students and staff as close to 6:30 a.m. as possible via one or more of the following:
School bus cancellation
School bus transportation may be cancelled when the Superintendent is advised by the Transportation Department that roads are in poor condition and not safe. The Superintendent will then make the decision to open schools as normal or close them. If buses are cancelled, but schools are open:
The choice to bring children to school is that of the parent/guardian.
Schools will not conduct a normal instructional day because of the decrease in students and staff
School closure outside of school hours
Depending on the severity of the weather, the Superintendent may make a decision to close schools for students or for both staff and students. In rare circumstances, some schools may be kept open because of location and the need for a safe place for students.
School closure during school hours
If weather conditions create a concern for safety, the school principal may close the school after consulting with the Superintendent. While every effort will be made to keep schools open, parents are encouraged to establish a plan for their children in the event of early dismissal or school closure. Closure announcements will be made by the methods listed above.
Elementary and middle schools – teachers will contact parents or emergency contacts to advise of closure. Students may only leave with their parent/guardian.
Secondary schools – students will be free to leave after the closure announcement is made and it is deemed safe.
Schools will remain open until all students are picked up or transported home by school bus.
Benefits of Physical Activity in Children
Two-thirds of Canadian children are not sufficiently physically active for optimal growth and development. 25% of Canadian children are considered overweight. Recent studies show that the average child is sedentary for three to five hours a day in front of the television alone. This is on top of the time spent sitting in their desk at school.
Regular physical activity helps children to maintain a healthy weight. It helps to reduce anxiety and stress and it has positive effects on academic performance and skill development. Early introduction to physical activity builds healthy habits that carry on through a lifetime. Healthy habits at a young age can help reduce the risk of diabetes, osteoporosis, heart disease and stroke. Children who walk or cycle to school or participate in daily physical activity show improved concentration, enhanced memory, learning, creativity and an improved mood for up to 2 hours after activity.
To reap the benefits of exercise, most people, including children, require 30 to 60 minutes of moderately intense activity daily. So, how can you help your kids be more active?
Be a positive role model for your children. Take the stairs instead of the elevator. Go for walks. Leave the car at home to do a quick errand.
Be physically active with your children. Plan family activities such as hiking, cycling, walking or skating.
Limit the time your children sit in front of the computer, watch television or play video games.
Provide your child with opportunities to learn lifetime skills by helping them participate in community lessons or activities such as swimming, soccer, baseball or martial arts.
**Source: Kraft Canada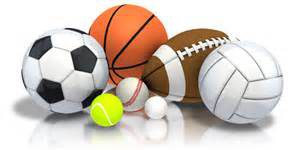 Congratulations to the John Stubbs Middle School Swim Team who participated in their first swim meet of the season, "Stand Up and Race," at The Common Wealth pool. The Jaguars competed in four events: 50m freestyle, 50m backstroke, 50m breaststroke and 4x50m relays. The Jaguars made a splash with their incredible team spirit and strong work ethic. Way to go Jaguars!
Elementary Boys and Girls Basketball
Boys and girl elementary basketball is starting up.  For those who signed up the girls will be  practicing on Mondays and Wednesday at lunch recess, and the boys will practice on Tuesday and Thursday at lunch recess.  Attendance at all practices is an expectation unless a student is away from school. Schedule of game to be announced.
Boys Team Coaches: Matthew Barker and Meg Grieve
Girls Team Coaches: Caitlin Daykin and Samantha Marshall
Middle School Volleyball
Middle School Volleyball teams will be playing in a recreational league, which will consist of three jamborees in January and February.  Practices will be held on Mondays to Thursdays during lunch hour and may drop to 2 days a week once the season gets underway.
Please see our calendar for dates/times/locations of the Jamborees.
Volleyball Coaches:  Owen Summers and Mathieu Laframboise
Hockey Academy 2017/2018
We are pleased and excited to offer students in grades 6,7,8 the opportunity to attend a Hockey Academy Program as part of their curricular program here at John Stubbs for the 2017/8 school year.
We will be holding a parent/student meeting at John Stubbs for additional information about the program to answer questions about:
1) Cost
2) When the program will run during the school day
3) Sample timetables for a student attending the Hockey Academy
4) Registration Information
5) Information about the on ice instruction.
In order to be on the list for attending this meeting you will need to contact Kelly Wyatt here at John Stubbs  (kwyatt@sd62.bc.ca) to indicate your interest. The meeting will take place on Tuesday, January 31st at 5:30pm in the Library.
The deadline for indication interest in attending the information session is Monday January 30th @3:30 pm.  After this time we will contact all the names on the list with the meeting time and date which will probably occur within week of January 30th to February 3rd.

Just a reminder that as our un-usual cold snap is now changing back to our usual West Coast rain, to please dress your child(ren) for the rain.  Most days, unless unsafe conditions, kids will be outside for recess and lunch.
Dates To Remember:
Thursday, January 19th – Read-A-Thon – Children can bring their favourite book to share with their class.
Friday, January 20th – Read-A-Thon – Children can dress as their favourite book character.
Monday, January 23rd – Read-A-Thon – Wednesday, January 25th – Used book exchange in Rm. 1141 for classes to attend.
**Monday, January 23rd – 2017-2018 District wide on line registration for K-12, opens at 8a.m.  Please see "Important Information" for the link.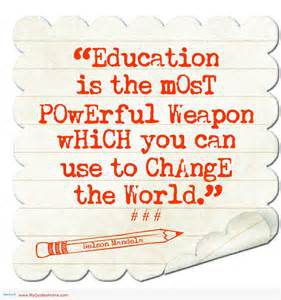 It has been a busy couple of weeks at École John Stubbs, and a couple more busy ones coming up.
Volleyball is starting up for Middle school students…details coming soon.
READ-A-THON
Starting on January 16th through to the 27th EJSMS is holding our second Read-A-Thon.  Funds raised during this school wide event will be used to help build our French collection.  Your child was given all the information in regards to this fun event but just in case it was you can print the forms from the links below.
Please bring in gently used books for the Read-a-Thon this week!
Readathon 2017 Individual Tracking Sheet
Important Dates to Remember:
Monday, January 16th – New Kindergarten Information Session at 6 p.m. in the Learning Commons.
Tuesday, January 17th –  Late French Immersion Information Session at 6:30 p.m. in the Learning Commons.
Monday, January 23rd – Kindergarten through to grade 8 on-line registration is open at 8 a.m.
http://www.sd62.bc.ca/parents/registration
-Ready, Set, Learn – Elementary School Gym at 6pm
Saturday, January 28th – Victoria Royals "Chuck-a-Puck".  Information has been handed out to Middle school volunteers but more volunteers are needed to help sell chuck-a puck tickets.  Forms are in the office if needed.  All money raised through Chuck-a-Puck sales goes directly to École John Stubbs.
Starting at 8:00 a.m., Monday, January 23, 2017,  Kindergarten through to grade 8 registration is open.  Please click on the following link to register:  http://registration.sd62.bc.ca
Parents must present proof of child's age (birth certificate or passport) to the school within 14 calendar days of submitting the registration.
Kindergarten Parent Information Night is Monday, Jan. 16, 6:00 p.m. in the Learning Commons.
Late French Immersion Information Night (Grade 6), is Tuesday, Jan. 17, 6:30 p.m. in the Learning Commons.
Please Note: Registration after these dates will be subject to space availability. Registrations will be processed in the order in which they are received and families are encouraged to register as soon as possible.
Within 14 calendar days of registering, you must provide the school with the following documentation: · Proof of Age.