We will be sending any unclaimed report cards out in the mail at the beginning of the week of July 4th, unless we hear otherwise from parents.  If you do not wish the report cards to be mailed please contact the office Monday morning.
It has been an exciting year full of learning and fun for us all! We wish all parents and students a safe and fun-filled summer! See you on Tuesday, September 6th! More details for September start-up will be posted at the end of August.
Office Hours: The school will be open from 8am to 2:30 from July 4 to July 8.  The office will re-open on Monday, August 29th.
Enjoy your summer!
Things are busy at John Stubbs Middle School! Here are some notes to help keep things clear:
Monday, June27th at 10:00am, the Year End Celebration will take place in the middle school gym.
Tuesday, June 28 all day, FUN DAY at Juan de Fuca Recreation Facilities, where Middle School students will participate in a series of different activities. These include beach volleyball, baseball, basketball and lawn bowling. Additionally, the grade 7s will go swimming (they will need a towel and bathing suit).
Needed for FUN DAY: drinking water, lunch and snack food, sturdy shoes (like running shoes – no flip flops on this day because all activities require shoes that are safe and that will protect feet!), suntan lotion, a hat to protect from the sun. It will be a fun day in the sun!
Wednesday June 29 – last day of school.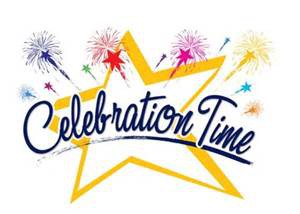 The Middle School Year End Celebration will be Monday, June 27 from 10:00a.m. to 11:00a.m. Parents are welcome to attend. It will be held in the Middle school gym.
The Elementary School Year End Celebration will be Wednesday June 29, from 9:15a.m. to 10:15a.m. Parents are welcome. It will be held in the Middle school gym.
If your child requires school bus transportation beginning in September, you MUST register by Friday, June 24. Registration now takes place prior to the start of the school year and there will not be another opportunity to register after this date.

Online registration for the school bus is open!  Register by June 24 if your child requires school bus transportation starting in September. Please visit the Transportation page for information including fees and guidelines.
Find all the details about the new changes as well as current bus routes and more on the District's Transportation page.  (link http://www.sd62.bc.ca/about/transportation/)
50% off Scholastic Book Fair in Room 1156 (Kindergarten wing) all week.
Monday, May 2nd 8:00-11:00 am/2:00-6:30 pm
Tuesday, May 3rd 8:00-11:00 am/2:00-4:00 pm
Wednesday, May 4th 8:00-11:00 am/2:00-4:00 pm
Thursday, May 5th 8:00-9:30 am/ 12:00-4:00 pm
Come and support Stubbs PAC, bring your family and friends and buy some great books!
On Monday, May 2nd, classes from kindergarten to grade 5 will participate in the Canada-wide Music Monday event at The Q Center. Students from across the Sooke district will also be there. The event will be filled with music and laughter, our children will sing together at the same time as children across Canada. Students will need footwear and a coat (raincoat if the weather calls for it) appropriate for a walk to the Q Center at the Juan De Fuca Recreation Centre. They will also need a 'pocket snack' – a small snack that can fit easily in their pocket- so that they are not carrying a bag with them to the stadium.
Students will be walking down together as a group, leaving the school at approximately 9 a.m., returning at approximately 11:30 a.m.
A HUGE shout out to the members of the TC10K team  who raced bright and early on Sunday morning with over 7000 runners in Victoria. For most members of the team, this was their first 10K race which is no small feat. As a team, we finished in an average time of 54 minutes and 52 seconds.  Bravo!
We are very proud to announce that the John Stubbs TC10K team was awarded the Team Spirit Award!!! Well done team!  Great way to represent John Stubbs!
Reminder:
Thursday, April 14th will be an early dismissal day. Classes will end at 11:48 and buses will pick up at that time and run their usual Thursday routes. Teachers who did not do so in March will be conducting parent conferences/student-led conferences that afternoon, unless the teacher has made alternative arrangements with parents.  If you have any questions regarding parent teacher interviews please contact your teacher directly.
Friday April 15th is a professional day – there will be no school.